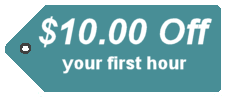 Massage therapy is used for a variety of health-related purposes, from treating specific diseases and conditions, to general wellness. Massage therapy dates back thousands of years as referenced in ancient writings from many cultures. Massage involves the manipulation of muscles, tendons, ligaments, skin, lymph, and connective tissues. A massage therapist can utilize their hands, elbows, or forearms to deliver a wonderful treatment.
At ABove Physical Therapy, our massage therapists are trained in the following different types of massage: Swedish, Shiatsu, Deep Tissue, Pregnancy Massage, Trigger Point and Neuromuscular Release. Having a massage not only feels good, it is therapeutic and is often recommended by healthcare professionals as a compliment to current therapies.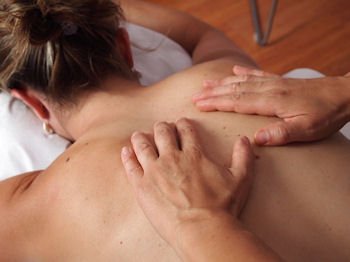 Benefits of Massage Therapy
Stimulates the nervous system
Decreases stress
Enhances sleep quality
Relieves pain
Increases energy
Improves concentration
Increases circulation of blood & lymph
Reduces fatigue
Increases flexibility and joint range of motion
Speeds rate of healing
Removes metabolic wastes
Relaxes muscle tissue
We Offer Different Types Of Massage Techniques
Swedish Massage
A combination of various movements to enhance lymphatic and blood circulation. This style of massage is both therapeutic and relaxing.
Shiatsu
Shiatsu uses the same points as acupuncture but with thumb pressure instead. This vigorous, Asian bodywork style is very effective for decreasing pain, increasing range of motion and stimulating blood circulation. Fully clothed sessions.
Deep Tissue Massage
This massage style uses moderate to deep pressure to treat specific muscle groups, helps to release muscle spasms, tension, headaches and stress.
Pregnancy Massage
Prenatal massage brings relief from swelling, stress, muscle cramps and provides comfort to the mother-to-be.
Neuromuscular Release
A detailed muscle manipulation designed to restore blood to very precise areas of muscle tissue.
If you have any questions about our services, call us today at 770-904-2332, or email us.