Maria-Elena Bové
Maria-Elena has a Master's Degree in Physical Therapy and has been practicing for 16 years.
She is a certified Pilates and GYROTONIC® instructor and uses these as well as other innovative forms of exercise for rehabilitation. Maria-Elena is a member of the American Physical Therapy Association (APTA) and is a teaching assistant for the Upledger Institute for craniosacral therapy.
Maria-Elena has focused her career on obtaining knowledge in various traditional and alternative manual therapies to better serve her clients. She has extensive training in craniosacral therapy, visceral manipulation, Jones strain-counterstrain, and joint mobilization.
In addition, she has taken courses in lympathic drainage therapy, myofascial release, as well as many aquatic therapies including WATSU (water shiatsu). In her spare time she enjoys kayaking, hiking and other outdoor activities.
John Bové
John received his Bachelor's in health sciences and Master's Degree in Physical Therapy from Quinnipiac University and has been practicing for 16 years.
John is an APTA member and has taken extensive training in joint mobilization, craniosacral therapy, lymphatic drainage, and visceral manipulation. His specific areas of concentration are TMJ dysfunction and knee rehabilitation. John is a teaching assistant for the Upledger Institute for craniosacral therapy.
He has been a certified yoga instructor for five years and is also a reiki master. He played Division 1 soccer for four years and currently holds a purple belt in Brazilian Jiu Jitsu. John's athletic background gives him a unique knowledge of training, conditioning and rehabilitation.
Kim Yourick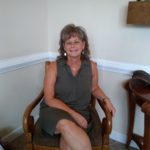 Kim has been a physical therapist for 30 years.
She has worked in a variety of settings including acute care, long term care, home health, nursing home, work retraining centers and outpatient clinics. For the past 20 years her area of interest has been in manual therapy.
She has completed extensive continued education in different types of manual therapy including cranio-sacral, visceral manipulation, lymph drainage, muscle energy, myofascial release, strain-counterstrain, functional release therapy in addition to typical manual therapies taught in physical therapy curriculum. She enjoys integrating the physical, emotional and spiritual components of health care in addition to exercise and self help elements when appropriate.
Paola Morales-Franchi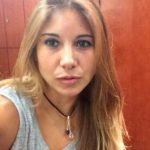 Paola was a Physical Education teacher, with a Bachelor in Education from the Pontifical Catholic University of Valparaiso, and Master's degree in Psychology. With extended experience in Gymnastics and also was member of the Chilean Gymnastics National Team, participating on the World Championship in 1999.
College and school teacher for more than 5 years, gym and sports clubs instructor and coordinator for more than 7 years including TV stars personal trainer, athletes and gymnastics coach focused in the Performance improvement. Certified TRX suspension trainer in GSTC / STC / RTC/ SMSTC/ TRX Camp/, and Pilates trainer from BASI.
Soo Yang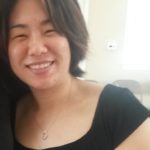 Soo graduated from Atlanta School of Massage in 2007.  She is certified in Swedish, Deep Tissue, Neuromuscular Therapy, Reflexology and Spa.
She has continued to increase her knowledge with continuing education in Thai Massage, Kinesiomuscular Therapy, Sports, Subtle Muscle Testing, Myofascial Release, and Restorative Techniques. For the past 10 years, Soo has worked in therapeutic setting such as chiropractic and physical therapy offices.
She enjoys and loves having the ability to assist people in their healing process with her hands.  In her off hours, she takes pleasure in Zumba, walking, and reading.